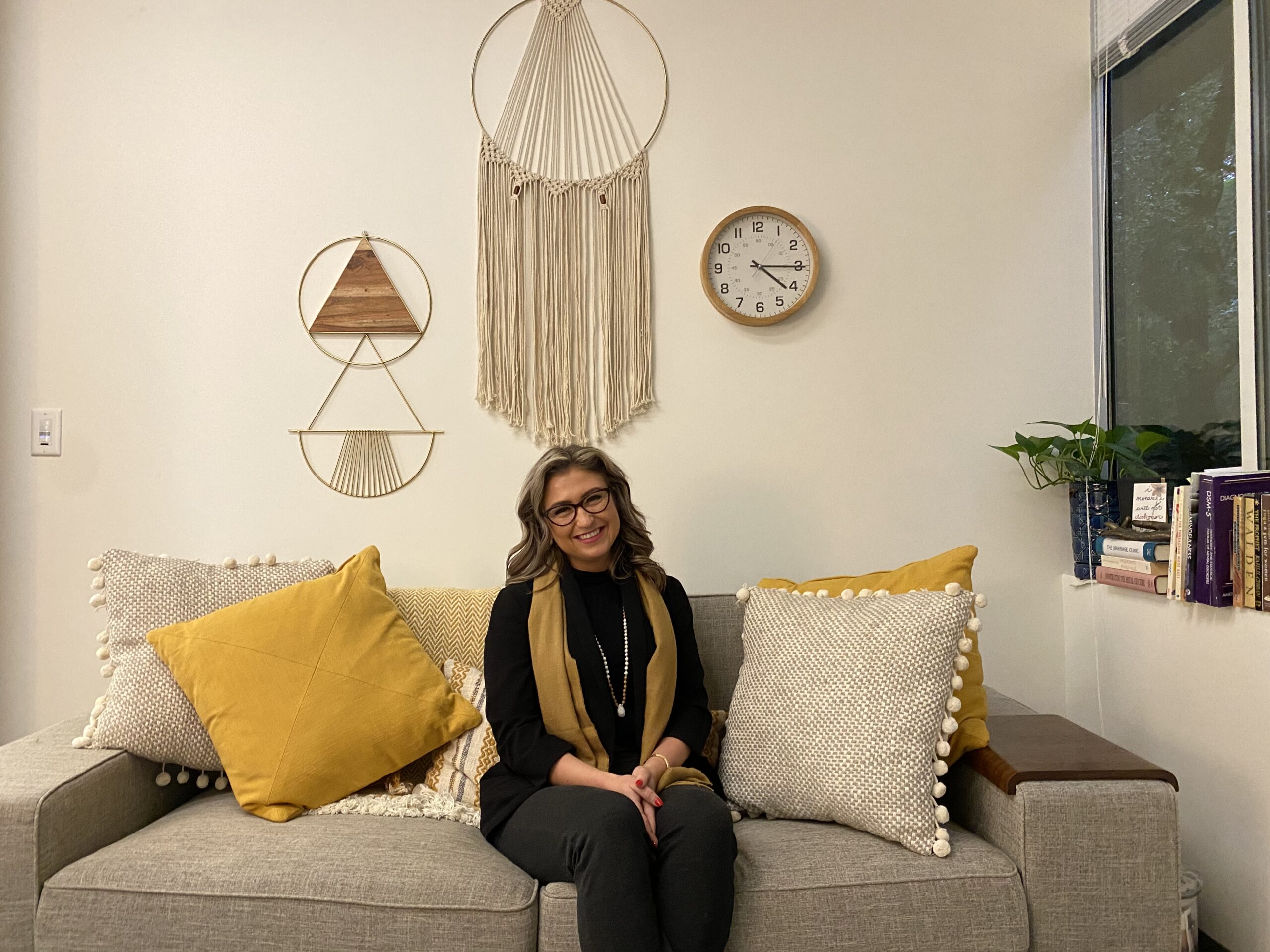 Sara Olivera, LMFT
"And the day came when the risk to remain tight in a bud was more painful than the risk it took to blossom. – Anais Nin"
It is so brave to take the risk to choose to face the parts of ourselves and lives that are no longer working, and to take the step to do something different. Change is usually uncomfortable, even when it is positive, and that is why beginning therapy is a courageous act.   Sometimes the belief that we can feel better, is the most uncomfortable experience of them all.
My goal in therapy is to ignite long-lasting, overall change. Oftentimes, inner problems surface in the form of symptoms. Rather than attempting to put a few bandaids on this surface, I think it is important to find the deep wounds of where they are manifesting. Although I do find it useful to utilize healthy coping skills to address symptoms in the here and now, we must not end there. I believe one of the most fruitful paths to accomplish this goal is through a safe, collaborative, and authentic relationship. I consider my role in one's healing journey to be an honor, and one that I do not take lightly. I am often in awe of those I work with as I witness their strength and ability to take the challenges that inevitably enter life, and use them to fuel making long-lasting meaning and growth.
I strive for a more transparent and authentic relationship with my clients. I believe together we can begin to develop an honest relationship in which you are able to explore new ways of relating, to yourself and to others, that can be transferred to your daily life. Through an emphasis on curiosity, rather than judgment, we can begin to shed light on patterns and symptoms that may seem confusing, and ones that have been difficult to look at alone.
I have been passionate about the field of Psychology my whole life, and have been practicing formal therapy since 2016. I graduated with my MA in Counseling Psychology from Santa Clara University after completing my undergraduate career in San Diego with a BA in Psychology and a minor in Counseling and Social Change. I have had experience working with diverse populations in a variety of settings: children at elementary and middle schools, leading educational groups, working for the YWCA of Silicon Valley, and practicing at a private setting in Fremont in which I worked with children, teens, adults, and couples. Through all of this experience, I have found a deep passion for working with those with backgrounds of trauma, anxiety, and who now find it difficult to make sense of their own narrative. I believe it is so powerful to take a critical look at our current narrative, look back to where these stories began, and then begin to decide the narrative, and associated meaning, we choose for ourselves as we move forward in life.
My therapeutic approach is an integrative one, rooted in psychodynamic and attachment theory, while pulling from humanistic theory, cognitive behavior therapy, solution focused therapy, mindfulness, and existential theory. I do not believe there is a one-size-fits-all approach due to the unique nature of every human being. I believe it is necessary to tailor my approach to best fit your needs and treatment goals. I emphasize a two person psychology rather than the traditional one person, where I value empowering the client in order to facilitate autonomy, agency, and self confidence that is able to be transferred to their lives outside of the room. I believe that you are the true expert on your life. With the proper warm, open, and empathetic environment, therapy can be a place to empower you and re-discover the strength that has always been inside of you but can sometimes get forgotten along the way. I hold a holistic view of my clients that includes all parts that are uniquely relevant and important to them. Together, we can look at your presenting issues and concerns, where they may have stemmed from, and how they are continuing to affect your current functioning in order to help you lead a more satisfying and fulfilling life.
When I am not practicing therapy or nerding out consuming psychology material, you can find me walking outdoors, practicing yoga, spending quality time with family and friends, listening to audiobooks, dancing, trying not to kill my houseplants, practicing "art," and laughing.
Specialties Include:
Trauma
Anxiety
Relationship Challenges
Self-Esteem
Personal Growth/Life Meaning
Life Transitions
Couples
Get To Know
More Of Our Team