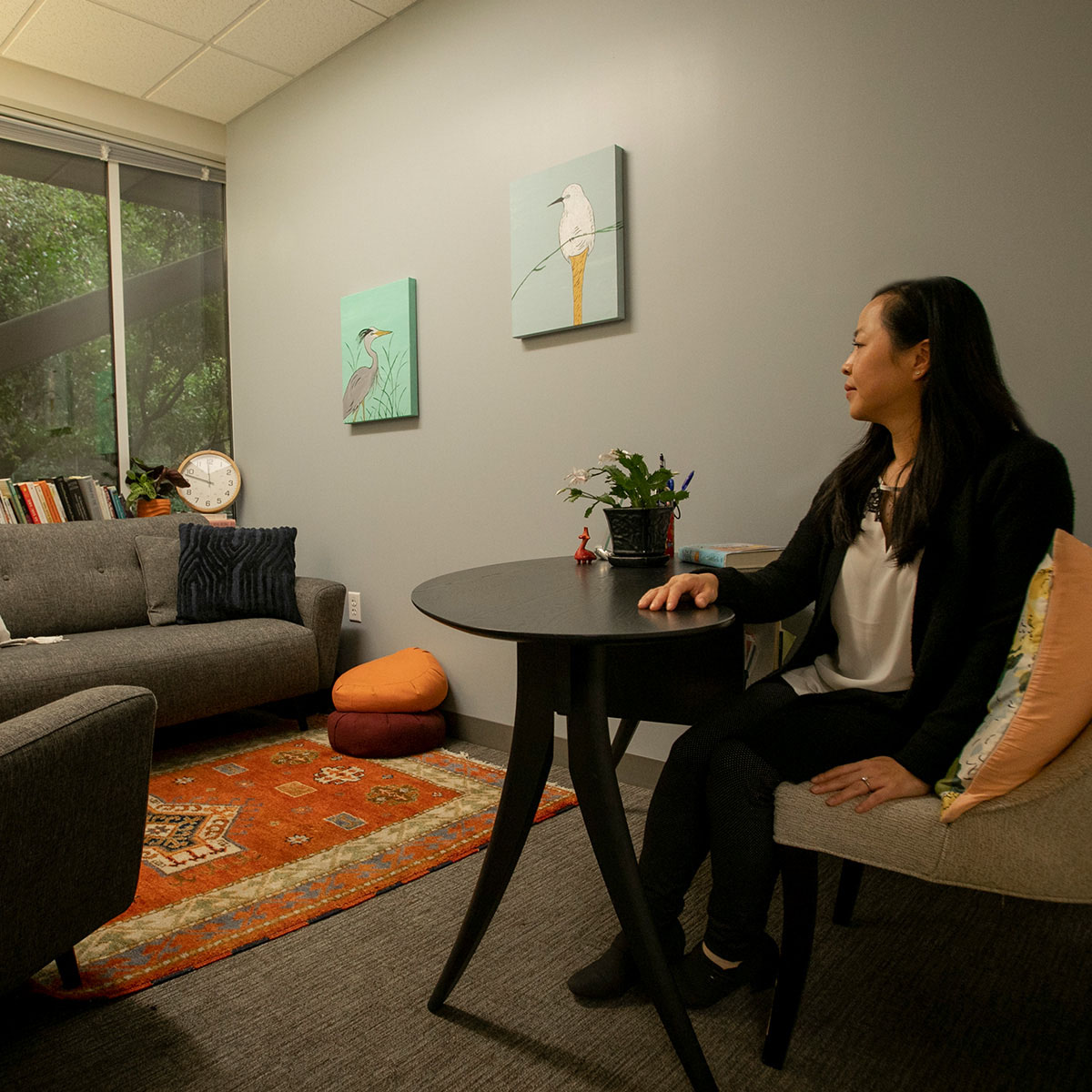 Sandy Liou, LMFT
For me, effective therapy is about creating a genuine connection and relationship with a client and fostering a climate of listening and understanding. Finding a safe, honest space is critical towards connecting deeper within ourselves to promote positive change, self-acceptance, and healing. I draw from empirically-based therapeutic approaches that are highly effective in treating a wide range of psychological and relational distresses.
My primary theoretical approach is relational, person-centered, and insight-oriented with an emphasis on working experientially with our emotions from an attachment framework. I also incorporate other approaches and techniques based on my client's individual needs. I have over a decade of clinical experience working as a Licensed Marriage and Family Therapist. I earned my Masters degree in Counseling Psychology from Santa Clara University and have worked extensively with a diverse population with chronic and severe mental health challenges in community mental health clinics and provided grief and loss counseling in hospice setting. My background as a bilingual and bicultural therapist also provides me with a unique perspective in supporting my clients.
I specialize in the treatment of Anxiety, Stress Management, Depression, Postpartum Depression, Life Transitions, Aging, Grief and Loss, Self-Esteem Development, Personal Growth, Couples and Family Counseling, and Addiction. If you are looking to transform your life challenges into opportunities for personal growth, self-acceptance, and inner resiliency,
consider working with me. We can work collaboratively to discover your authentic self, develop more secure and fulfilling relationships, and create spaces for more joy, purpose and meaning in your life.
In my free time, I enjoy relaxing at the beach or the park with my husband and two boys; staying active and exploring the tranquility of nature. Coming from a family of esteemed chefs and being a foodie myself, I love sharing delicious home cooked meals with family and friends. I also enjoy watching cooking shows and immersing myself in good books.
Specialties Include:
Anxiety
Depression
Postpartum Depression
Life Transitions
Grief and Loss
Personal Growth
Couples and Family counseling
Get To Know
More Of Our Team