Founded Through the Power of Relationships
Wellspring Psychology is a thriving group psychotherapy practice founded in 2014 by a close-knit trio of psychotherapists: Joshua Maddox, Shaylin Maddox, and Matthew Metzger. In 2007, these three committed practitioners first crossed paths during their internships. Over the years they established profound bonds while collaborating in a variety of settings, including hospitals, rehabilitation centers, homeless shelters, community mental health facilities, chronic pain clinics, and private practices.
Although the three psychology students initially worked together briefly at the start of their professional lives, they remained steadfast friends throughout their individual journeys toward becoming licensed psychotherapists. In fact, their bond was so strong that two of them fell in love and tied the knot, while the other delivered an unforgettable best man's speech at their wedding.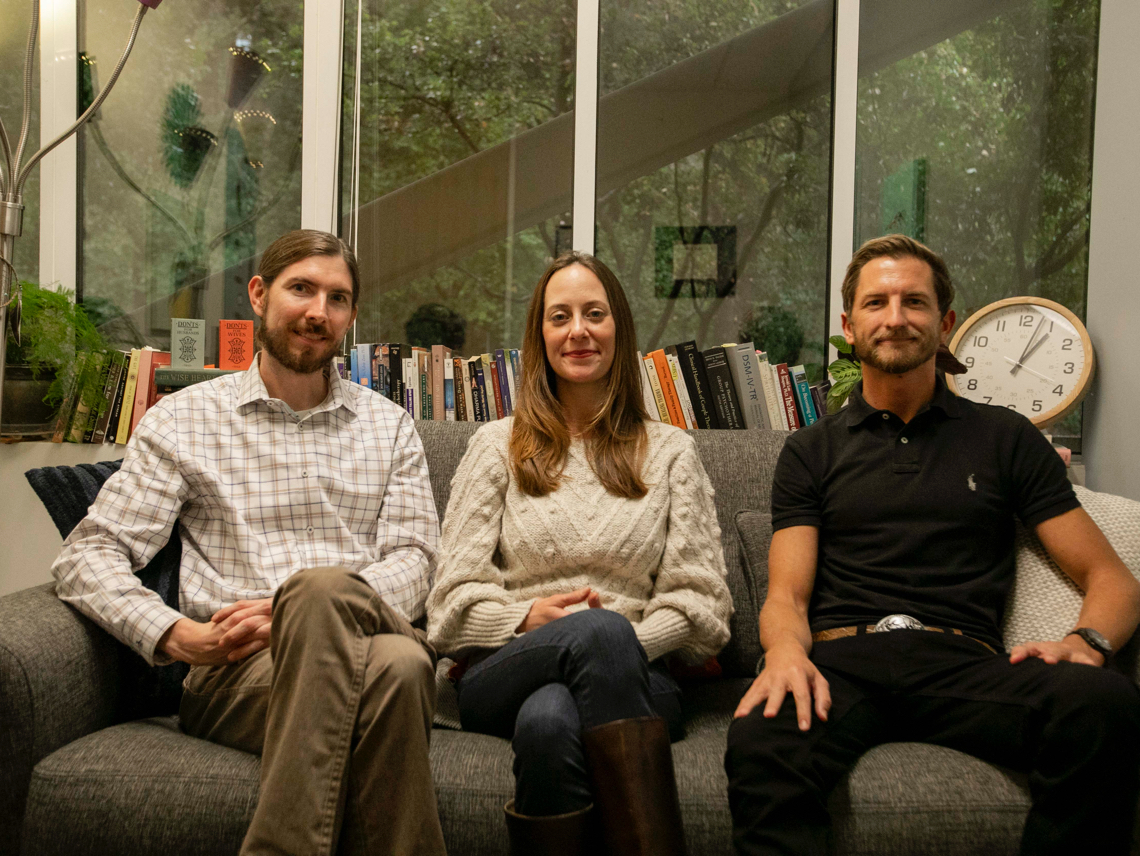 Our Approach
At the heart of our mission at Wellspring Psychology is the belief that to feel truly seen and heard – to have our innermost selves truly understood and valued – is a fundamental human need that unites us all. This belief informs every aspect of the compassionate care we provide to every patient who enters our doors. It is a type of care that all of us deserve, but which is often lacking in our daily lives.
Our mission is guided by a shared set of core values that include Respect, Humility, Authenticity, Curiosity, Empathy, and Trust. But perhaps the most important value that underpins all our work is Love – a deep and abiding sense of caring and compassion for our fellow human beings. We believe in the power of Unconditional Positive Regard, and we strive to create a warm and welcoming space where every person feels truly seen, heard, and cared for.