Founded Through the Power of Relationships
Wellspring Psychology is a group psychotherapy practice started by Joshua Maddox, Shaylin Maddox, and Matthew Metzger in 2014. The three practitioners met in 2007 at their first of many internships that would go on to include: hospitals, rehab treatment centers, homeless shelters, community mental health centers, chronic pain clinics, and private practices.
While the three psychology students only came together briefly at the start of their professional careers, the one-time colleagues became fast friends and established bonds that remained through their respective journeys towards becoming licensed psychotherapists. In fact, two of them couldn't get enough of each other so they got married. The other gave a pretty good best man's speech at the wedding.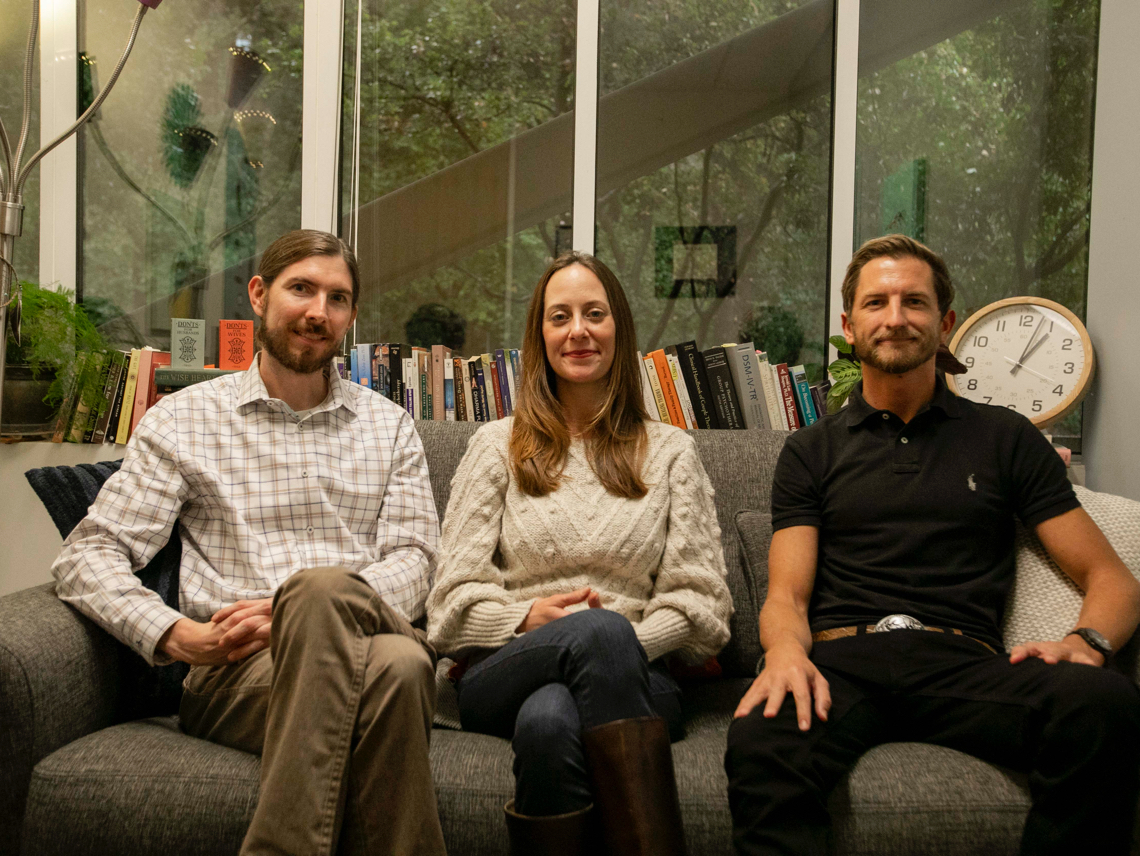 Our Approach
To feel fully cared for and understood at our deepest levels of experience is the thread between us as people. This experience is at the core of the care we seek to offer each patient that walks through our doors. A type of care we all deserve, but often times don't receive enough of.
We are guided by our mutual values of Respect, Humility, Authenticity, Curiosity, Empathy, Trust and most importantly Love and Unconditional Positive Regard.