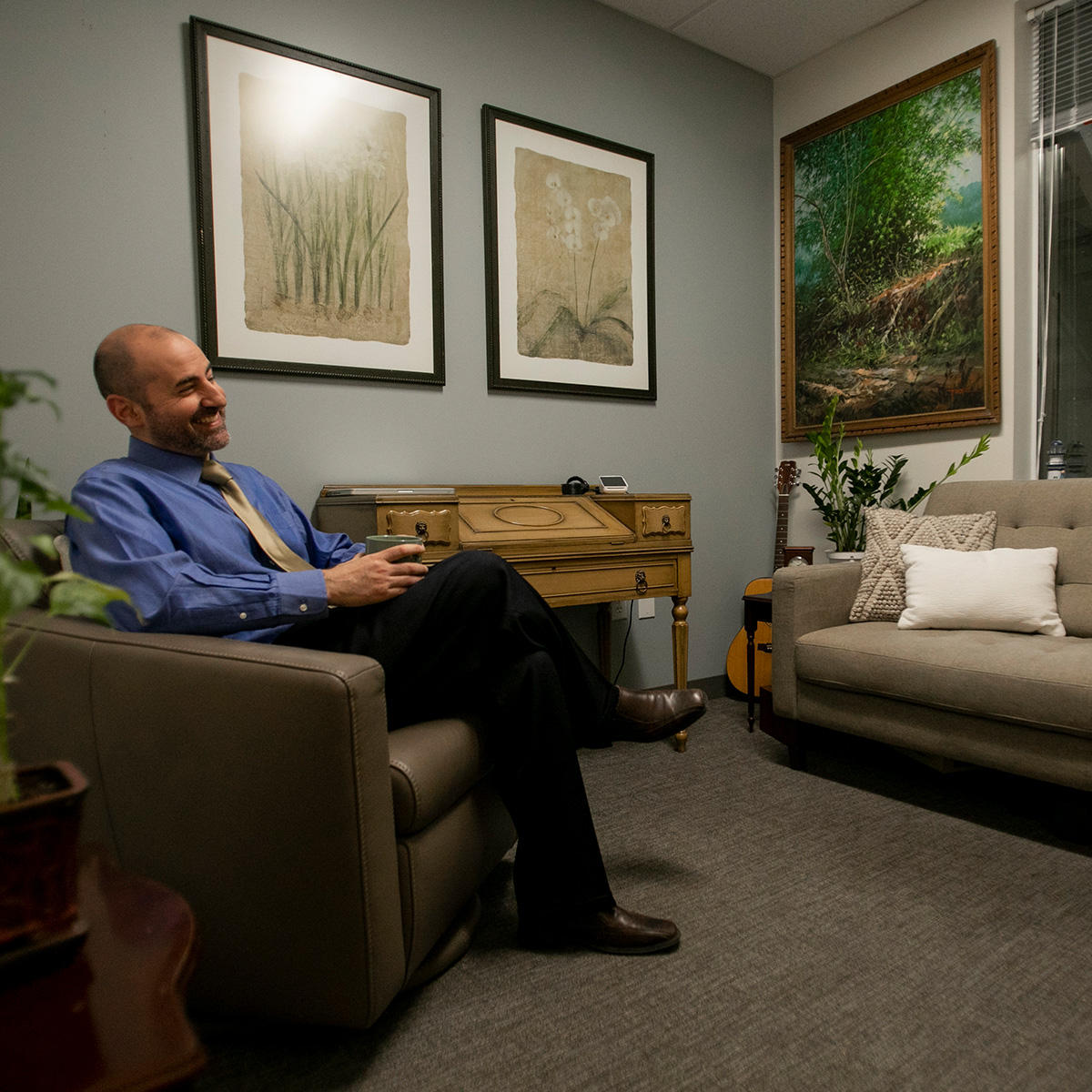 Max Garlick, Ph.D.
My style of therapy is encouraging, positive, and realistic. I am strength-based and solution-focused. Whether you are experiencing a minor life transition or going through a major life struggle, I believe there is comfort and benefits to being in treatment.
In a session, you can expect me to be active, present, and to give steady feedback. I believe that creating a space for thoughts, feelings, and sensations will guide us to underlying issues that may be impairing health, happiness, and overall well-being. I place a strong value on the therapeutic relationship and focus on creating a space that is welcoming, comfortable, and safe.
I serve a wide range of populations that include children, adolescents, and adults. I currently offer individual, couples, and family therapy. Specialty areas of treatment include developmental concerns, addictions, relationship difficulties, grief and loss, spiritual concerns, and life transitions.
I earned my doctorate from Sofia University, formally the Institute of Transpersonal Psychology (ITP) in Palo Alto, California in 2009. I offer a blend of Cognitive Behavioral Therapy (CBT) that draws heavily from Positive Psychology, Humanistic Psychology, and Family Systems.
If you are ready to start therapy or just curious, call our office. I look forward to speaking with you and personally welcoming you to Wellspring Psychology.
Specialties Include:
Communication
Family Systems
Life Transitions
Grief and Loss
Spiritual Concerns
Relationship Difficulties
Get To Know
More Of Our Team