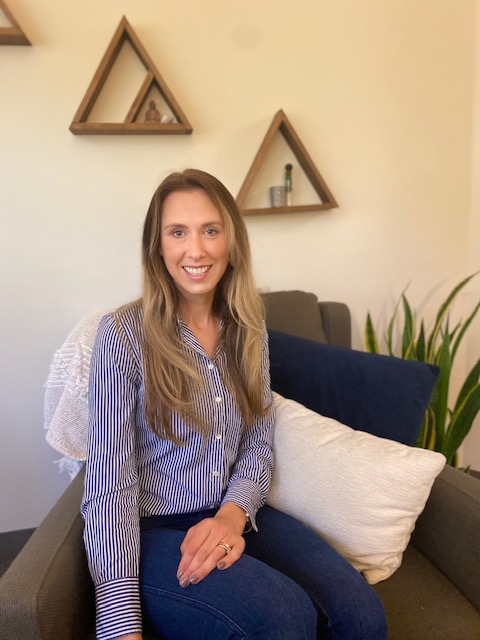 Whitney DeWitt, LMFT
I deeply believe that the therapeutic process is a multifaceted journey of learning, growth, and exploration. Building a healthy relationship with self is an invaluable tool that travels everywhere we go. I describe myself as a client centered therapist. As we enter into a therapeutic relationship, I will maintain the humanistic belief that all people can reach their full potential. I am here to understand your needs and to meet you with compassion at any place or pivot in life that you are experiencing. I am hopeful for each person I work with to live well with contentment and intention.
As I begin to understand your therapeutic needs, I often draw from the following modalities: Person-centered Therapy, Cognitive Behavioral Therapy, Attachment Theory, Solutions Focused Therapy, Play Therapy, Humanistic Psychology, Internal Family Systems therapy, Developmental Psychology, and Mindfulness.
I studied Counseling Psychology with an emphasis in Marriage and Family Therapy at Palo Alto University. Upon graduation in 2013, I have worked in the greater Bay Area at non-profits treating family units, schools treating children and teens with extra needs, and health clinics treating patients with anxiety, depression, crisis and psychiatric care.
In my free time you can find me playing with my two kiddos, moving outdoors with our dog, and cooking without a recipe. I am a daughter, sister, wife, mom, and I embrace this invigorating world we all share.
I'm glad you are here and look forward to the opportunity to work together.
Specialties Include:
Children
Adolescents
Families
Neurodiversity
Trauma
Life Transitions
Get To Know
More Of Our Team