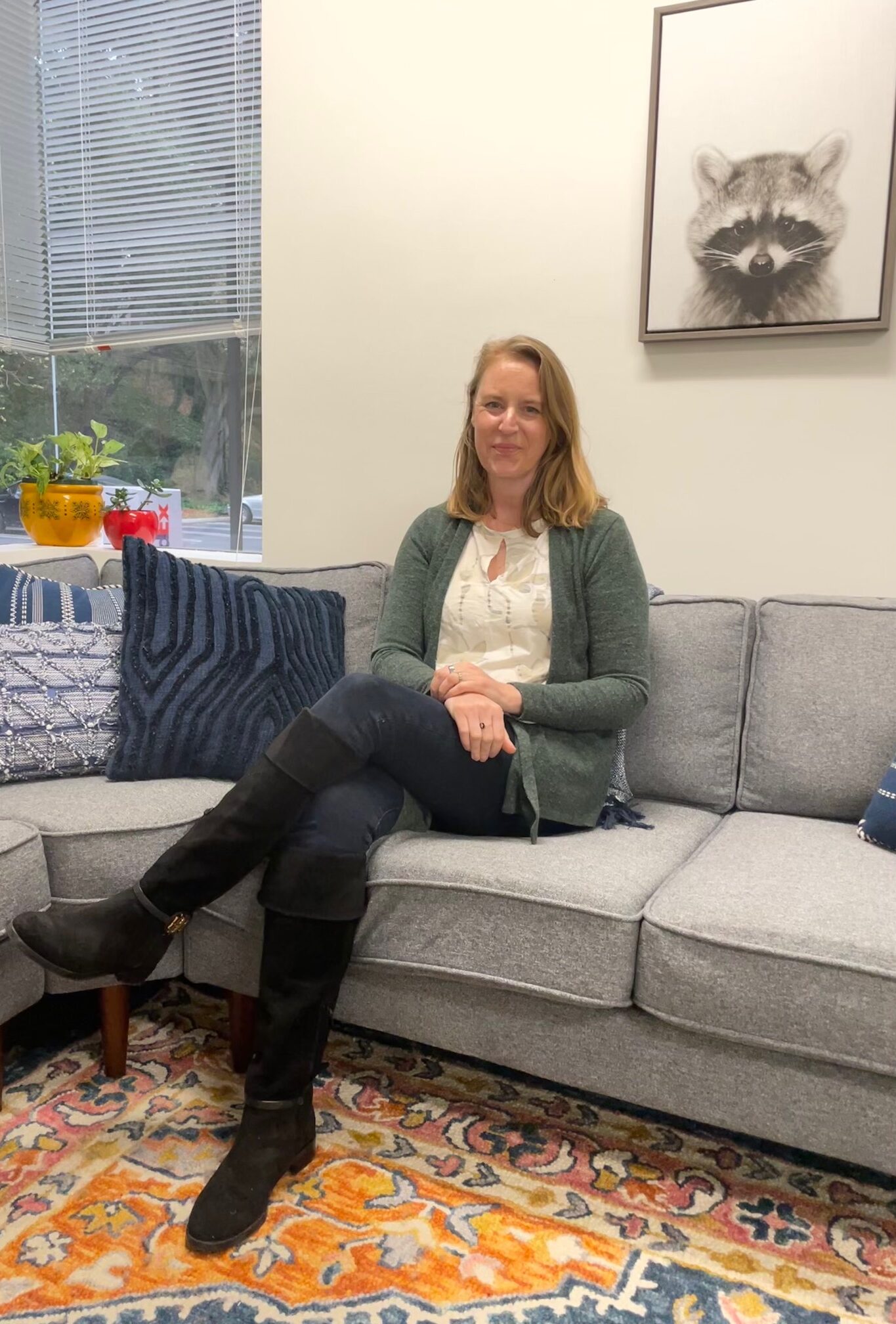 Miranda Pinckert, Ph.D.
Psychotherapy is a joint venture between therapist and client. An important part of therapy is helping people be at home wherever they are. We will work together to create the conditions for you to grow and achieve goals.
Drawing from depth, humanistic and cognitive modalities, I approach counseling as a flexible, integrative process between client and therapist. Most of my clients are working to heal trauma, to change patterns of thinking and behaving, as well as improving their communication and relationship skills. I frequently work using Cognitive Behavioral Therapy and psychodynamic methods (psychosynthesis, dreamwork), as well as incorporating mindfulness, and CPT (Cognitive Processing Therapy). I enjoy working with individuals and with couples with whom I use the Gottman Method of Couples Therapy.
Many challenges including anxiety, depression, bipolar, OCD, grief, addictions, feelings of isolation and meaningfulness can bring someone to therapy. Personally, times of challenge, transition, and grief have been my own greatest teachers. As Einstein said, "In the middle of difficulty, lies opportunity."
I received my PhD in Clinical Psychology at the Institute of Transpersonal Psychology (now Sofia University). I have additional training and certificates in transpersonal psychology, organizational psychology, existential humanistic psychology, psychosynthesis, and crisis management.
I have been working with clients since 2006, first in school and community settings, and later in private practice. I am incredibly grateful to have found this way of connecting with the people and the world around me. Prior to psychotherapy I worked in publishing, universities and in tech. A native New Yorker, I have been in California for over 20 years. I am an avid consumer of all media from books to podcasts to shows, as I appreciate all the ways humans find to express themselves.
Specialties Include:
Anxiety
Trauma
Couples
Stress Management
Relationship/Communication Skills
Postpartum
Get To Know
More Of Our Team