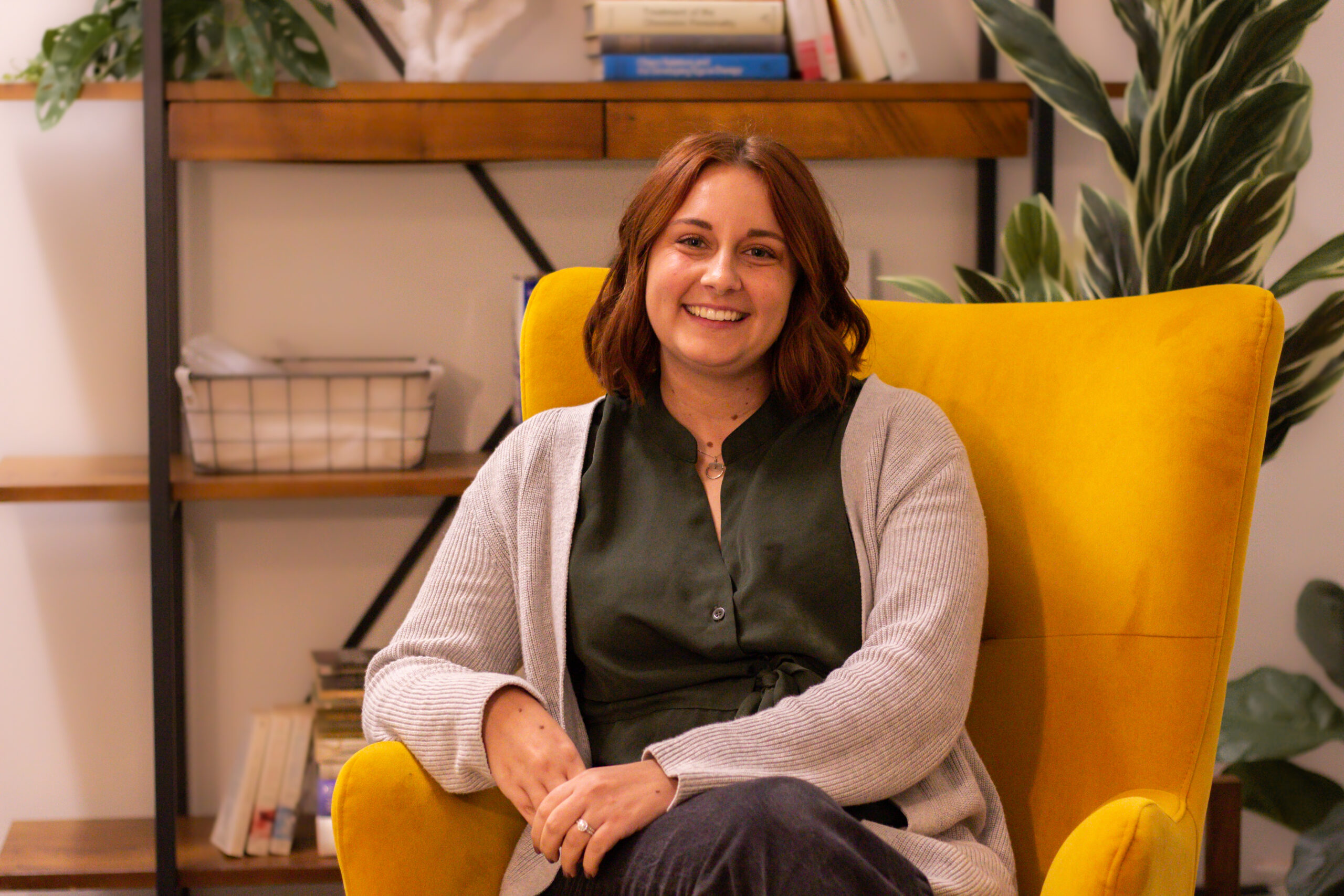 Hannah Riley Fortner, AMFT
For me, therapy is about building authentic and genuine connections that create a safe space to reflect, process and heal from life's difficult experiences. One of the goals in treatment is to be able to live in the present. It is the realization and shedding of the burdens from the past that leads to the ability to change what is happening in our current lives. As your therapist, it is my hope to foster the safety, trust and compassion needed so you can connect deeper within yourself to promote growth, healing and self-acceptance. As I begin to understand your unique therapeutic needs, I often draw from various modalities and theories of psychotherapy. These include: person-centered therapy, psychodynamic theory, interpersonal psychotherapy, dialectical behavioral therapy, attachment theory, play therapy and mindfulness based psychotherapy.
I earned my master's in psychology with an emphasis in Marriage and Family Therapy from Cal Poly, San Luis Obispo and have worked with diverse populations in community mental health settings that include co-occurring programs with substance use difficulties, anxiety and depression across all ages. I have experience working with individuals, children, teens and families. I am an Associate Marriage and Family Therapist currently supervised by Sara Olivera.
Consider working with me if you are looking to thrive in the present by transforming your life's difficulties into opportunities for personal growth, self-acceptance and resiliency.  We will work together to discover your authentic self, develop more secure and fulfilling relationships and make space for meaning and purpose in your life.
In my free time, I enjoy spending time outside, whether that is at the beach, on a hike or just soaking up the sunshine during a walk with my dog, Moose. I find peace and comfort in the warm aroma's when trying to recreate family recipes. My self-care includes mindfulness practices such as meditation and yoga as well as cozying up on the couch with my favorite snacks and a good show.
Specialties Include:
Relationship Difficulties
Depression
Anxiety
Grief and Loss
Personal Growth
Trauma
LGBTQ+
Family and Couples
Get To Know
More Of Our Team