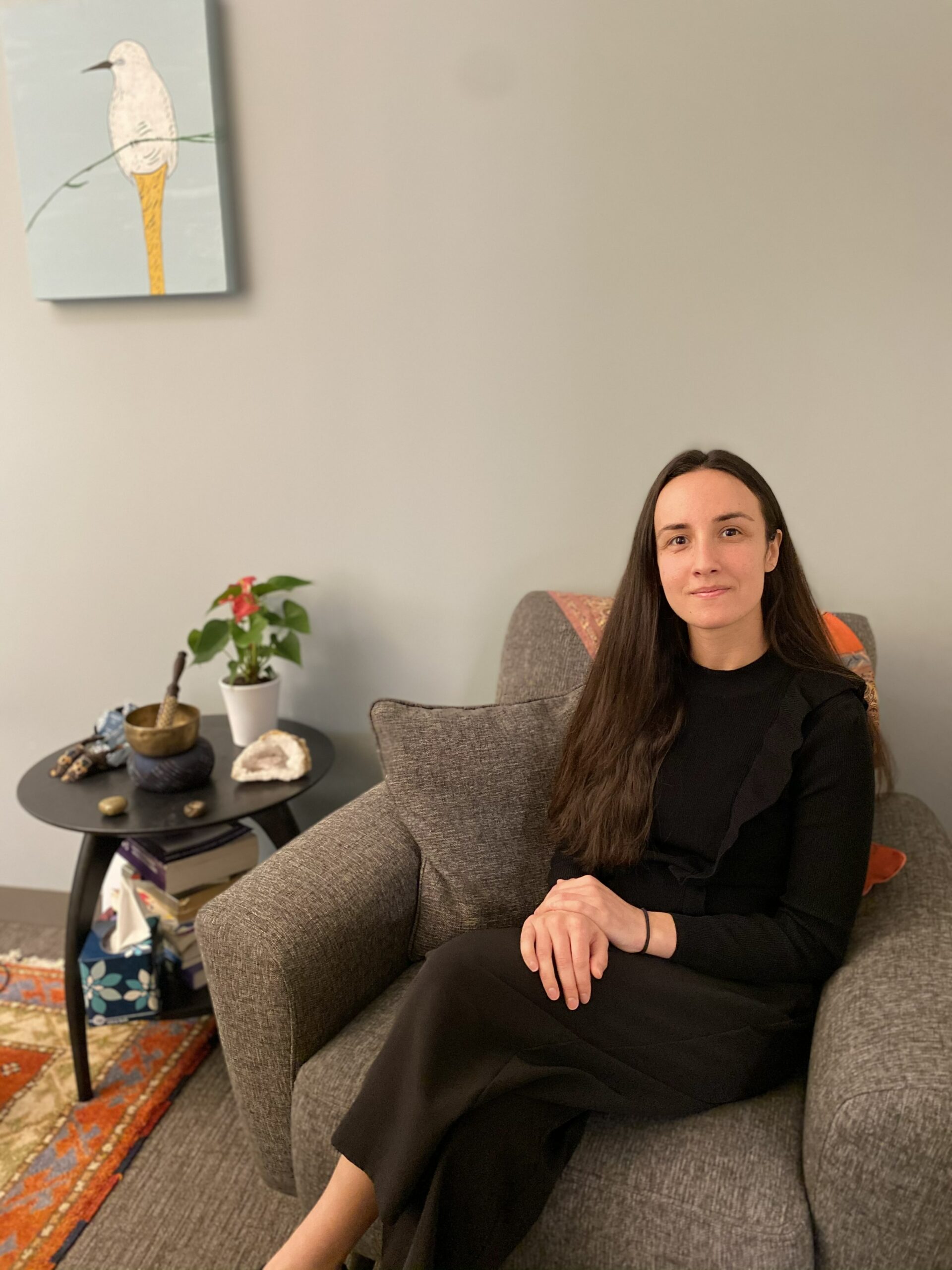 Cassandra Monfared, AMFT
Therapy provides a safe and confidential space to reflect, process, and heal from life's difficult experiences. It offers an opportunity to personally transform and create a rich and meaningful life. I invite you to bring all your thoughts, feelings, fears, and dreams into our sessions.
A large part of current relationships and emotional health reflect your previous experiences. After experiencing trauma, your paradigm of life and relationships are often altered. You may believe the world is unsafe or other people are unable to meet your needs altogether. Perceptions like this can inhibit you from living life to the fullest. Together, we will form a therapeutic relationship that will pave the way toward positive change.
Therapy can be thought of as a way to rewire the brain from its jarring experiences. The relationship with the therapist serves as a template where you can work through challenges. From working with the therapist, you may begin to learn that there are people who are responsive to your needs and who you may begin to trust. This will lay a new imprint on the brain to redirect your wellbeing and relationships—building attachments with healthy people, feeling more emotionally regulated, and feeling better overall.
My theoretical framework comprises of psychodynamic and humanistic therapies to reach into the deeper roots of what's causing your challenges and relieve psychic tension. Gaining insight can create a shift that can spark change in fundamental ways. There is something healing about being heard, understood, acknowledged and validated.
I graduated from Santa Clara University with a Master's in Counseling Psychology. I have experience working at an Intensive Outpatient Program, serving adolescents suffering from anxiety and depression. I have worked as a bereavement therapist in hospice, providing individual and group therapy to those who had recently lost a young child, parent, spouse, or friend.  I have also provided therapy at an elementary school with children using expressive arts. I am currently in private practice, treating a variety of issues including grief and loss, depression, anxiety, relationship difficulties, and personal growth. I am an Associate Marriage and Family Therapist and Associate Professional Clinical Counselor, currently supervised by Dr. Matthew Metzger, PSY252425.
I self-care by watching a daily dose of comedy, practicing yin yoga, curling up with a personal-growth book, walking in nature, soaking up sunshine and relaxing with loved ones.
Specialties Include:
Grief and Loss
Depression
Anxiety
Relationship Difficulties
Personal Growth
Trauma
Get To Know
More Of Our Team